Rebecca Taylor
REBECCA TAYLOR was born to a single, British teen during a February blizzard in Green Bay, Wisconsin. When she was three, her mother met and married a US Marine. Like many children of military families, she spent the next fifteen years of her life moving. From Canada to Okinawa, and then all over the United States, she attended eight different schools before graduating high school.
Not really understanding how people manage to stay in one place for more that twelve months, she spent her twenties working as a domestic and international flight attendant and pursing degrees in psychology and sociology. It was while pregnant with her first child, and working on her graduate degree in school psychology, that she began writing fiction.
She has since written seven novels; ASCENDANT won the Colorado Book Award and AFFECTIVE NEEDS was a finalist for the Romance Writers of America RITA Award. HER PERFECT LIFE is her first work of women's fiction and will be published by Sourcebooks Landmark on June 2, 2020.
Thankfully, Rebecca did eventually learn how to sit and stay. She currently lives in sunny Colorado with her husband, two teens, and two tragically spoiled dogs.
Agent: Keven Lyon, Marsal Lyon Literary Agenct
US Publisher: Sourcebooks Landmark
Advance Praise for Her Perfect Life
"In this stunning debut, Rebecca Taylor rivets with a story that unfolds bit by bit, revealing layers that heralds a much more experienced author. I was captivated until the very end!" – Courtney Cole, New York Times bestselling author
"A compelling debut novel of two sisters and how their ties to each other irrevocably change the lives of those they love. I couldn't put it down!" – Shelley Noble, New York Times bestselling author of Lucky's Beach and Tell Me No Lies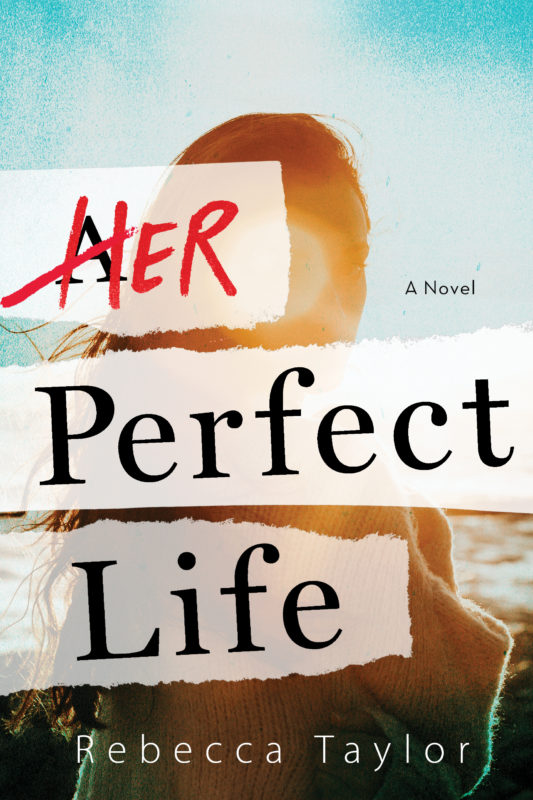 Her Perfect Life is a page-turning debut that reminds us that no matter the success, everyone has secrets. And some are more devastating than others.
"A compelling debut novel of two sisters and how their ties to each other irrevocably change the lives of those they love. I couldn't put it down!" - Shelley Noble, New York Times bestselling author
"In this stunning debut, Rebecca Taylor rivets with a story that unfolds bit by bit, revealing layers that heralds a much more experienced author. I was captivated until the very end!" - Courtney Cole, New York Times bestselling author
More info →